If server 10 doesn't work please use server 4 or server openload. Thanks for understanding.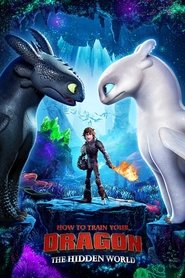 How to Train Your Dragon 3: The Hidden World
As Hiccup fulfills his dream of creating a peaceful dragon utopia, Toothless' discovery of an untamed, elusive mate draws the Night Fury away. When danger mounts at home and Hiccup's reign as village chief is tested, both dragon and rider must make impossible decisions to save their kind.
Genre: Adventure, Animation, Family
Actor:
America Ferrera
,
Cate Blanchett
,
Christopher Mintz-Plasse
,
Craig Ferguson
,
Gerard Butler
,
Jay Baruchel
,
Jonah Hill
,
Kristen Wiig
,
T.J. Miller
Director: Dean DeBlois
Country: USA